ARTIST STATEMENT
The core of my artistic practice revolves around exploring the Queer Underground, specifically the period preceding the Stonewall riots known as the Homophile Era. This period has a notable gap in its historical record, with magazines and newsletters largely printed on disposable mediums and personal belongings disposed of by unsupportive heirs. My art seeks to provide much-needed recognition to our Queer ancestors, drawing on their experiences and stories.

Growing up in an environment steeped in homophobia and rigidly enforced gender norms, my Queer role models took the form of flamboyant, gender-bending celebrities and cartoon supervillains. Today, as Queer individuals are once again wrongly portrayed as societal arch-villains for political gain, my newest works create spaces of reflection on personal and shared experiences, history, trauma, and celebration.
My creative process often involves painting with ink on paper. Ink, like memory, can leave a lasting impression. The choice of paper connects my work to the materials from my research, underscoring the historical and personal connections my work strives to create.
.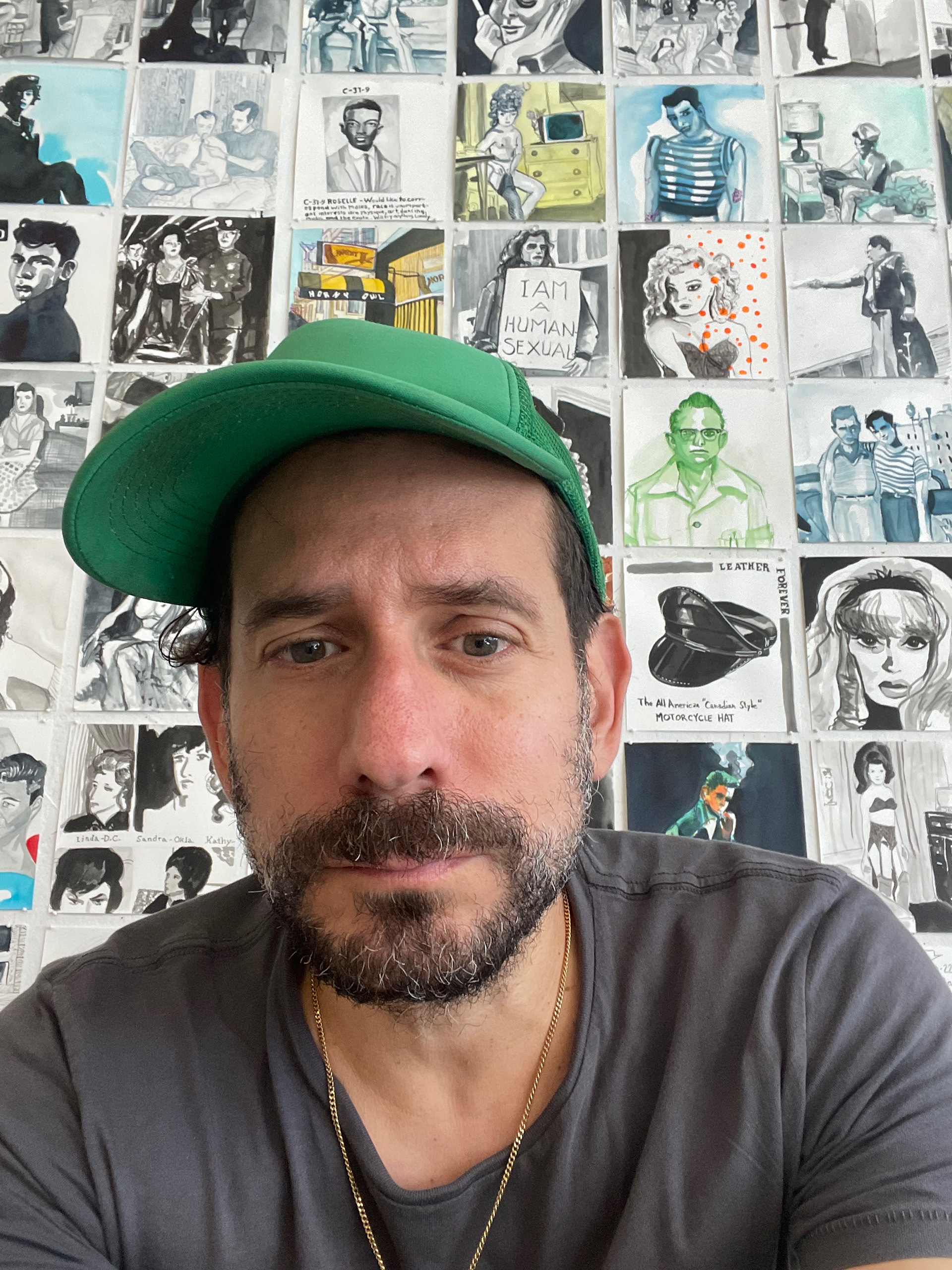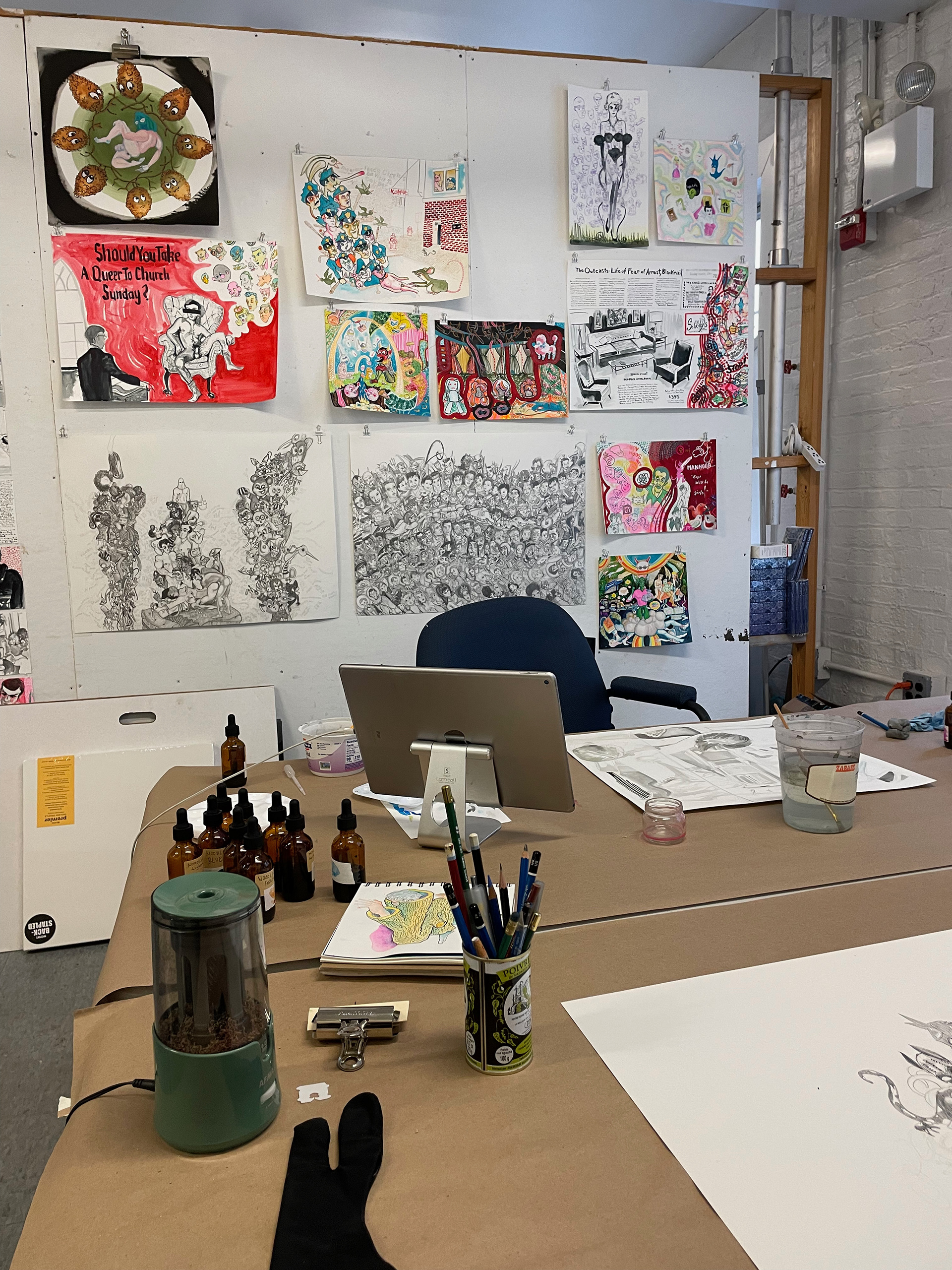 BIO
BOBBY ABATE  (Brooklyn, NY) is a Queer artist, filmmaker and editor. Bobby's work has been featured in exhibitions and screenings at prestigious venues such as the Museum of Modern Art in New York, the New York Film Festival, the Guggenheim in Bilbao, the Chicago Museum of Contemporary Art, the San Francisco Cinematheque, and the ICA in London, among others. Bobby is currently an artist-in-residence at the Lower Manhattan Cultural Council's Art Space on Governor's Island in New York City. In 2023, Bobby was awarded the DVAA artist fellowship. Bobby holds an MFA degree from Bard College. As an editor, Bobby worked on season 3 of the Queer docuseries We're Here on HBO, which recently won Peabody and Television Academy awards, in addition to creating animations for the renowned drag performer, Sasha Velour. Bobby is currently working on a series of works that delve into Queer underground culture before the seminal Stonewall riots of 1969. In 2021, Bobby self-published The Outsider Tarot featuring 80 original artworks that reimagine the traditional Tarot in a modern, queer context. This deck and 200-page guidebook were presented at the Whitney Museum, Participant INC., and Miami MoCA, sold at Artbook in PS1 MoMA Queens, and are part of the permanent collection at the Fine Arts Library of Harvard University.